Q1 2017 Earnings Forecast for H2O Innovation Inc (HEO) Issued By Roth Capital
H2O Innovation Inc (CVE:HEO) – Equities research analysts at Roth Capital issued their Q1 2017 earnings per share (EPS) estimates for shares of H2O Innovation in a research note issued to investors on Wednesday. Roth Capital analyst G. Sweeney anticipates that the firm will post earnings of $0.00 per share for the quarter. Roth Capital also issued estimates for H2O Innovation's Q3 2017 earnings at $0.03 EPS, Q4 2017 earnings at $0.01 EPS and FY2018 earnings at $0.09 EPS.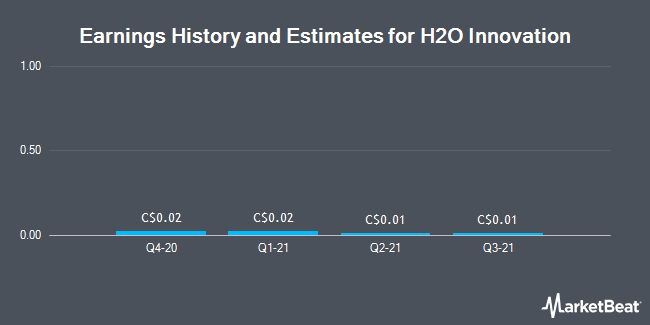 About H2O Innovation
H2O Innovation Inc is a Canada-based company, which is engaged in providing integrated technological water treatment solutions based on membrane filtration technology to municipal, energy and mining end users. The Company is also engaged in delivering drinking water and process water production, and wastewater treatment systems, including related services.
Receive News & Stock Ratings for H2O Innovation Inc Daily - Enter your email address below to receive a concise daily summary of the latest news and analysts' ratings for H2O Innovation Inc and related stocks with our FREE daily email newsletter.