Mporium Group PLC (MPM) Insider Buys £4,325.12 in Stock
Mporium Group PLC (LON:MPM) insider Nigel Walder bought 54,064 shares of the stock in a transaction on Wednesday, October 12th. The shares were bought at an average price of GBX 8 ($0.10) per share, for a total transaction of £4,325.12 ($5,352.87).
Shares of Mporium Group PLC (LON:MPM) remained flat at GBX 7.75 on Wednesday. The stock had a trading volume of 54,064 shares. The firm has a 50 day moving average price of GBX 7.47 and a 200 day moving average price of GBX 8.10. The company's market cap is GBX 36.44 million. Mporium Group PLC has a 52 week low of GBX 6.50 and a 52 week high of GBX 11.25.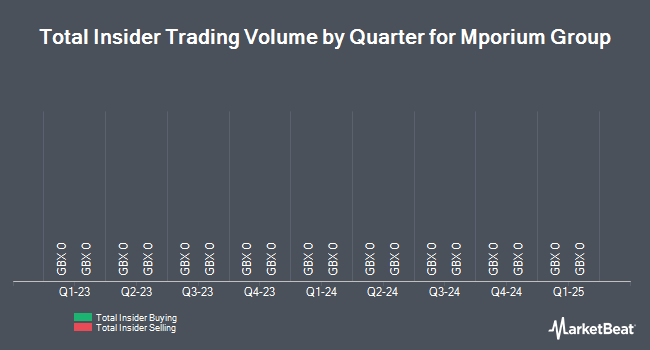 Mporium Group PLC Company Profile
mporium Group plc, formerly MoPowered Group PLC, is a United Kingdom-based company that offers Software-as-a-Service (SaaS) platform. Its SaaS platform works with online retailers and e-commerce businesses to enable transactional m-commerce. The Company is focused on increasing revenue for merchants through the provision of its technology solutions.
Receive News & Stock Ratings for Mporium Group PLC Daily - Enter your email address below to receive a concise daily summary of the latest news and analysts' ratings for Mporium Group PLC and related stocks with our FREE daily email newsletter.