Holcim Ltd. (HCMLY) Receives "Buy" Rating from Deutsche Bank AG
Deutsche Bank AG reaffirmed their buy rating on shares of Holcim Ltd. (OTCMKTS:HCMLY) in a research note released on Monday morning.
Separately, Zacks Investment Research raised shares of Holcim from a sell rating to a hold rating in a research report on Friday, September 23rd. Two research analysts have rated the stock with a sell rating, four have given a hold rating and one has given a buy rating to the stock. The stock has an average rating of Hold.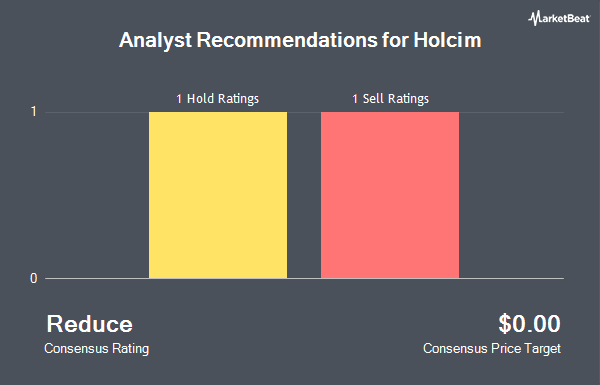 Holcim (OTCMKTS:HCMLY) opened at 10.24 on Monday. The stock has a 50 day moving average of $10.52 and a 200 day moving average of $9.58. The company's market cap is $31.03 billion. Holcim has a 12-month low of $6.92 and a 12-month high of $11.72.
Holcim Company Profile
Lafargeholcim Ltd. is a Switzerland-based manufacturer of building materials. The Company operates in five geographical segments: Asia Pacific, Latin America, Europe, North America and Africa Middle East. It operates as a supplier of cement, aggregates and concrete. The Company's aggregates include crushed stone, gravel and sand.
Receive News & Stock Ratings for Holcim Ltd. Daily - Enter your email address below to receive a concise daily summary of the latest news and analysts' ratings for Holcim Ltd. and related stocks with our FREE daily email newsletter.