Delcath Systems Inc. (DCTH) Issues Earnings Results
Delcath Systems Inc. (NASDAQ:DCTH) announced its earnings results on Friday. The medical device company reported ($0.66) EPS for the quarter, topping the Zacks' consensus estimate of ($3.29) by $2.63. Delcath Systems had a negative net margin of 930.02% and a negative return on equity of 180.70%. During the same period in the prior year, the firm earned ($1.96) earnings per share.
Delcath Systems (NASDAQ:DCTH) opened at 1.87 on Monday. Delcath Systems has a one year low of $1.35 and a one year high of $9.60. The firm has a 50-day moving average of $2.41 and a 200-day moving average of $3.77. The company's market capitalization is $2.84 million.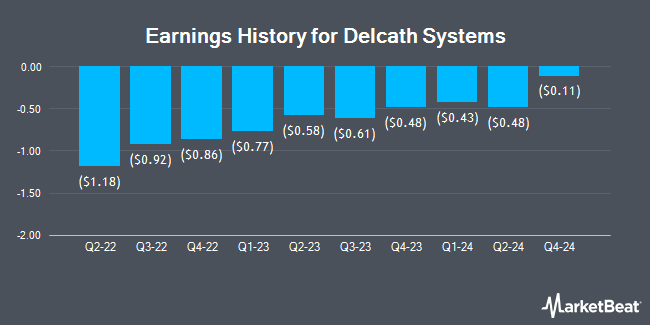 About Delcath Systems
Delcath Systems, Inc is a late-stage clinical development company with early commercial activity in Europe focused on cancers of the liver. The Company is a specialty pharmaceutical and medical device company developing its product, Melphalan Hydrochloride for Injection for use with the Delcath Hepatic Delivery System (Melphalan/HDS).
Receive News & Stock Ratings for Delcath Systems Inc. Daily - Enter your email address below to receive a concise daily summary of the latest news and analysts' ratings for Delcath Systems Inc. and related stocks with our FREE daily email newsletter.