Alternative Networks Plc (AN) Insider Gavin Griggs Buys 55 Shares of Stock
Alternative Networks Plc (LON:AN) insider Gavin Griggs purchased 55 shares of the business's stock in a transaction that occurred on Monday, November 14th. The stock was bought at an average price of GBX 276 ($3.45) per share, for a total transaction of £151.80 ($189.66).
Alternative Networks Plc (LON:AN) opened at 281.50 on Wednesday. Alternative Networks Plc has a 52-week low of GBX 247.00 and a 52-week high of GBX 513.00. The company has a 50-day moving average price of GBX 283.24 and a 200 day moving average price of GBX 296.53. The company's market capitalization is GBX 136.35 million.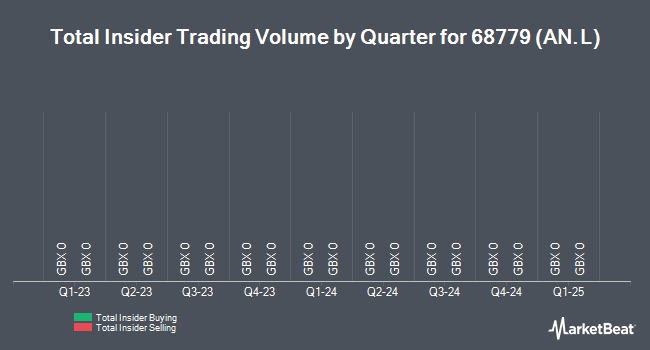 Separately, FinnCap lowered their price objective on Alternative Networks Plc from GBX 480 ($6.00) to GBX 420 ($5.25) and set a "corporate" rating on the stock in a research report on Tuesday, September 27th.
About Alternative Networks Plc
Alternative Networks PLC is a United Kingdom-based provider of information technology (IT) and telecommunications solutions. The Company's segments include Telephony Services and Advanced Solutions. The Telephony Services segment consists of the Company's Fixed Voice and Mobile Voice services. The Advanced Solutions segment includes the installation and maintenance of telephone systems, the integration of computer networks, the provision of managed hosting solutions and the provision of billing facilities.
Receive News & Stock Ratings for Alternative Networks Plc Daily - Enter your email address below to receive a concise daily summary of the latest news and analysts' ratings for Alternative Networks Plc and related stocks with our FREE daily email newsletter.