eHi Car Services Ltd. (EHIC) Issues Quarterly Earnings Results, Beats Estimates By $0.02 EPS
eHi Car Services Ltd. (NYSE:EHIC) announced its earnings results on Wednesday. The company reported $0.05 earnings per share (EPS) for the quarter, topping the consensus estimate of $0.03 by $0.02. eHi Car Services had a negative net margin of 0.52% and a negative return on equity of 0.23%.
eHi Car Services (NYSE:EHIC) opened at 11.20 on Friday. The company has a 50-day moving average of $10.26 and a 200 day moving average of $10.31. The stock's market capitalization is $765.82 million. eHi Car Services has a 12 month low of $9.40 and a 12 month high of $14.88.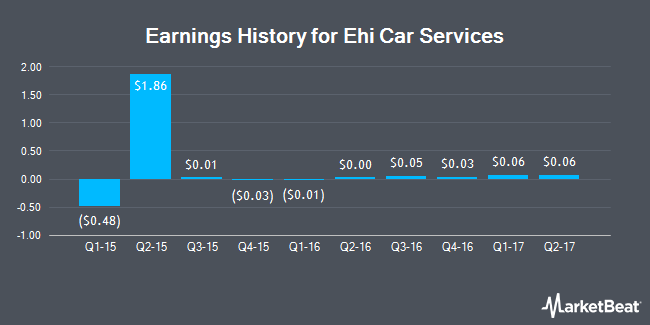 eHi Car Services Company Profile
eHi Car Services Limited, formerly Prudent Choice International Limited, is a holding company. The Company is engaged in car rentals and car services. The Company provides self-drive car rental services to both individual customers, as well as corporate and institutional clients to meet travel, leisure, business and ground transportation needs.
Receive News & Stock Ratings for eHi Car Services Ltd. Daily - Enter your email address below to receive a concise daily summary of the latest news and analysts' ratings for eHi Car Services Ltd. and related stocks with our FREE daily email newsletter.