Roth Capital Analysts Lift Earnings Estimates for XG Technology Inc. (XGTI)
XG Technology Inc. (NASDAQ:XGTI) – Investment analysts at Roth Capital lifted their FY2016 earnings per share (EPS) estimates for XG Technology in a research report issued on Monday. Roth Capital analyst W. Gibson now anticipates that the firm will post earnings per share of ($1.31) for the year, up from their prior forecast of ($2.99). Roth Capital currently has a "Neutral" rating and a $0.50 price target on the stock. Roth Capital also issued estimates for XG Technology's Q4 2016 earnings at ($0.17) EPS, Q1 2017 earnings at ($0.14) EPS, Q2 2017 earnings at ($0.13) EPS, Q3 2017 earnings at ($0.12) EPS, Q4 2017 earnings at ($0.08) EPS and FY2017 earnings at ($0.47) EPS.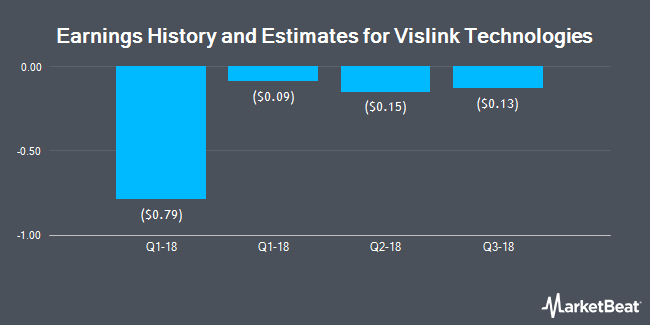 XG Technology (NASDAQ:XGTI) opened at 0.3354 on Wednesday. The company's market capitalization is $6.47 million. The stock's 50 day moving average is $0.37 and its 200-day moving average is $0.78. XG Technology has a 52-week low of $0.25 and a 52-week high of $4.08.
In other XG Technology news, President Ross James Woodyatt sold 80,702 shares of XG Technology stock in a transaction dated Monday, October 3rd. The shares were sold at an average price of $0.59, for a total value of $47,614.18. Following the completion of the transaction, the president now directly owns 469 shares of the company's stock, valued at $276.71. The sale was disclosed in a filing with the Securities & Exchange Commission, which can be accessed through this link. Corporate insiders own 3.69% of the company's stock.
TRADEMARK VIOLATION NOTICE: This article was first posted by The Cerbat Gem and is the sole property of of The Cerbat Gem. If you are viewing this article on another publication, it was illegally copied and republished in violation of U.S. and international copyright & trademark laws. The legal version of this article can be viewed at https://www.thecerbatgem.com/2016/11/24/roth-capital-analysts-lift-earnings-estimates-for-xg-technology-inc-xgti.html.
XG Technology Company Profile
xG Technology, Inc develops a portfolio of intellectual property, which is embedded in its software algorithms that offer cognitive interference mitigation and spectrum access solutions for a range of applications using commercial off the shelf devices. The Company's products include xMax, CN5100 Mobile Hotspot, CN3100 Vehicle Modem, CN3200 Dual-Band Routing Modem, CN1100 Access Point, CN7000 Mobile Control Center and xMonitor/xDrive.
Receive News & Stock Ratings for XG Technology Inc. Daily - Enter your email address below to receive a concise daily summary of the latest news and analysts' ratings for XG Technology Inc. and related stocks with our FREE daily email newsletter.