Clarus Securities Weighs in on Polaris Infrastructure Inc's Q4 2017 Earnings (PIF)
Polaris Infrastructure Inc (TSE:PIF) – Research analysts at Clarus Securities lowered their Q4 2017 earnings estimates for shares of Polaris Infrastructure in a research report issued to clients and investors on Wednesday. Clarus Securities analyst S. Kammermayer now expects that the company will earn $0.09 per share for the quarter, down from their previous forecast of $0.15. Clarus Securities also issued estimates for Polaris Infrastructure's Q1 2018 earnings at $0.12 EPS, Q2 2018 earnings at $0.15 EPS, Q4 2018 earnings at $0.37 EPS and FY2018 earnings at $0.93 EPS.
WARNING: This news story was published by The Cerbat Gem and is the sole property of of The Cerbat Gem. If you are reading this news story on another site, it was stolen and republished in violation of US and international trademark and copyright law. The legal version of this news story can be viewed at https://www.thecerbatgem.com/2017/11/11/clarus-securities-weighs-in-on-polaris-infrastructure-incs-q4-2017-earnings-pif.html.
Polaris Infrastructure (PIF) opened at C$18.41 on Friday. Polaris Infrastructure has a 1-year low of C$13.15 and a 1-year high of C$19.98.
The business also recently announced a quarterly dividend, which will be paid on Monday, November 27th. Shareholders of record on Monday, November 27th will be paid a $0.15 dividend. The ex-dividend date is Wednesday, November 15th. This is an increase from Polaris Infrastructure's previous quarterly dividend of $0.14. This represents a $0.60 dividend on an annualized basis and a dividend yield of 3.26%. Polaris Infrastructure's payout ratio is currently 159.09%.
In related news, insider Goodwood Inc. bought 3,200 shares of the company's stock in a transaction on Tuesday, October 10th. The stock was bought at an average cost of C$16.50 per share, with a total value of C$52,800.00. Over the last ninety days, insiders acquired 6,600 shares of company stock valued at $108,900.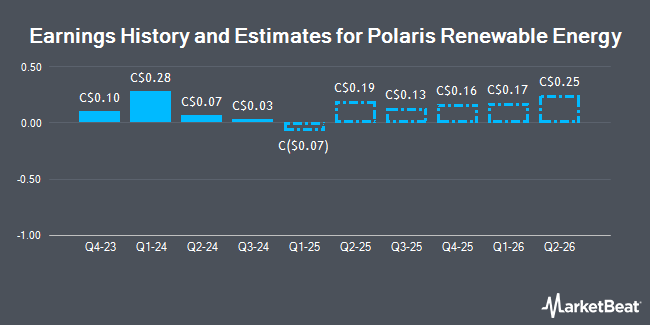 Receive News & Stock Ratings for Polaris Infrastructure Inc Daily - Enter your email address below to receive a concise daily summary of the latest news and analysts' ratings for Polaris Infrastructure Inc and related stocks with our FREE daily email newsletter.