Dimensional Fund Advisors LP Continues to Hold Holdings in Determine Inc (DTRM)
Dimensional Fund Advisors LP held its stake in shares of Determine Inc (NASDAQ:DTRM) during the second quarter, according to its most recent Form 13F filing with the Securities and Exchange Commission. The firm owned 100,416 shares of the technology company's stock at the close of the second quarter. Dimensional Fund Advisors LP owned about 0.83% of Determine worth $267,000 at the end of the most recent quarter.
Separately, Renaissance Technologies LLC grew its position in Determine by 24.5% in the first quarter. Renaissance Technologies LLC now owns 149,814 shares of the technology company's stock worth $509,000 after acquiring an additional 29,500 shares during the period. 17.63% of the stock is currently owned by institutional investors and hedge funds.
Determine Inc (NASDAQ:DTRM) opened at $1.57 on Thursday. The company has a debt-to-equity ratio of 0.84, a current ratio of 0.73 and a quick ratio of 0.73. Determine Inc has a 52 week low of $1.55 and a 52 week high of $3.93.
Determine (NASDAQ:DTRM) last released its quarterly earnings results on Thursday, November 9th. The technology company reported ($0.10) EPS for the quarter, hitting analysts' consensus estimates of ($0.10). Determine had a negative return on equity of 88.32% and a negative net margin of 30.72%. The company had revenue of $6.89 million for the quarter, compared to analysts' expectations of $6.77 million. During the same period in the prior year, the firm earned ($0.28) earnings per share. The firm's revenue was up 4.6% compared to the same quarter last year. sell-side analysts predict that Determine Inc will post -0.46 earnings per share for the current year.
In other Determine news, major shareholder Lloyd I. Miller III sold 25,000 shares of the company's stock in a transaction on Thursday, November 16th. The stock was sold at an average price of $1.73, for a total transaction of $43,250.00. Following the transaction, the insider now directly owns 250,820 shares in the company, valued at $433,918.60. The transaction was disclosed in a legal filing with the Securities & Exchange Commission, which can be accessed through the SEC website. 9.96% of the stock is owned by corporate insiders.
Several research analysts recently weighed in on DTRM shares. B. Riley reiterated a "buy" rating and issued a $3.50 price objective on shares of Determine in a research report on Monday, November 6th. Maxim Group set a $3.00 price objective on Determine and gave the stock a "buy" rating in a research report on Friday, August 11th. Finally, ValuEngine cut Determine from a "sell" rating to a "strong sell" rating in a research note on Friday, December 1st.
WARNING: "Dimensional Fund Advisors LP Continues to Hold Holdings in Determine Inc (DTRM)" was posted by The Cerbat Gem and is the sole property of of The Cerbat Gem. If you are accessing this piece on another domain, it was illegally copied and reposted in violation of U.S. & international copyright legislation. The legal version of this piece can be viewed at https://www.thecerbatgem.com/2017/12/07/dimensional-fund-advisors-lp-continues-to-hold-holdings-in-determine-inc-dtrm.html.
About Determine
Determine, Inc, (Determine), formerly Selectica, Inc, is a provider of enterprise contract management, supply management and configuration solutions. The Company is engaged in providing software as a service (SaaS) Source to Pay and Enterprise Contract Lifecyclem Management (ECLM) solutions. Its Source to Pay software suite includes strategic sourcing, supplier management, contract management and procure-to-pay applications.
Want to see what other hedge funds are holding DTRM? Visit HoldingsChannel.com to get the latest 13F filings and insider trades for Determine Inc (NASDAQ:DTRM).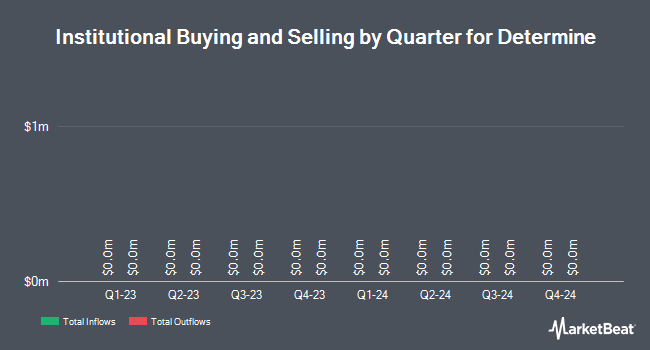 Receive News & Ratings for Determine Inc Daily - Enter your email address below to receive a concise daily summary of the latest news and analysts' ratings for Determine Inc and related companies with MarketBeat.com's FREE daily email newsletter.