Avangrid Inc (AGR) Shares Bought by Harrington Investments INC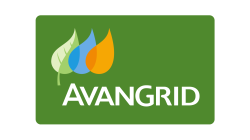 Harrington Investments INC lifted its position in shares of Avangrid Inc (NYSE:AGR) by 30.4% in the fourth quarter, Holdings Channel reports. The institutional investor owned 6,202 shares of the utilities provider's stock after purchasing an additional 1,445 shares during the period. Harrington Investments INC's holdings in Avangrid were worth $314,000 at the end of the most recent quarter.
Other hedge funds have also recently added to or reduced their stakes in the company. Ffcm LLC acquired a new stake in shares of Avangrid during the 3rd quarter worth $134,000. State of Alaska Department of Revenue acquired a new stake in Avangrid in the 4th quarter valued at $166,000. McKinley Carter Wealth Services Inc. acquired a new stake in Avangrid in the 3rd quarter valued at $207,000. Joel Isaacson & Co. LLC acquired a new stake in Avangrid in the 3rd quarter valued at $212,000. Finally, Stifel Financial Corp acquired a new stake in Avangrid in the 2nd quarter valued at $242,000. Institutional investors and hedge funds own 13.78% of the company's stock.
Shares of Avangrid Inc (NYSE AGR) traded down $0.16 during midday trading on Thursday, reaching $48.56. The company had a trading volume of 1,046,459 shares, compared to its average volume of 524,784. Avangrid Inc has a 52-week low of $38.31 and a 52-week high of $53.46. The firm has a market cap of $14,915.69, a P/E ratio of 22.59, a P/E/G ratio of 2.42 and a beta of 0.56. The company has a current ratio of 0.69, a quick ratio of 0.56 and a debt-to-equity ratio of 0.31.
The business also recently declared a quarterly dividend, which was paid on Tuesday, January 2nd. Investors of record on Monday, December 11th were issued a $0.432 dividend. The ex-dividend date was Friday, December 8th. This represents a $1.73 annualized dividend and a yield of 3.56%. Avangrid's dividend payout ratio is currently 80.47%.
AGR has been the subject of several recent research reports. JPMorgan Chase & Co. increased their price target on Avangrid from $43.00 to $47.00 and gave the company an "underweight" rating in a report on Thursday, October 12th. Zacks Investment Research downgraded Avangrid from a "hold" rating to a "sell" rating in a report on Friday, October 13th. Bank of America initiated coverage on Avangrid in a report on Tuesday, October 24th. They issued a "buy" rating and a $52.00 price target for the company. Wells Fargo & Co downgraded Avangrid from an "outperform" rating to a "market perform" rating in a report on Wednesday, November 1st. Finally, TheStreet upgraded Avangrid from a "c" rating to a "b-" rating in a report on Monday, December 18th. One research analyst has rated the stock with a sell rating, two have given a hold rating and four have given a buy rating to the company. The company presently has a consensus rating of "Hold" and a consensus price target of $48.63.
COPYRIGHT VIOLATION WARNING: This news story was posted by The Cerbat Gem and is the sole property of of The Cerbat Gem. If you are viewing this news story on another publication, it was illegally stolen and reposted in violation of U.S. & international trademark & copyright laws. The correct version of this news story can be read at https://www.thecerbatgem.com/2018/02/01/avangrid-inc-agr-shares-bought-by-harrington-investments-inc.html.
About Avangrid
Avangrid, Inc is an energy and utility company. The Company operates through three segments: Networks, Renewables and Gas. The Networks segment includes all the energy transmission and distribution activities, and any other regulated activity originating in New York and Maine, and regulated electric distribution, electric transmission and gas distribution activities originating in Connecticut and Massachusetts.
Want to see what other hedge funds are holding AGR? Visit HoldingsChannel.com to get the latest 13F filings and insider trades for Avangrid Inc (NYSE:AGR).
Receive News & Ratings for Avangrid Daily - Enter your email address below to receive a concise daily summary of the latest news and analysts' ratings for Avangrid and related companies with MarketBeat.com's FREE daily email newsletter.