UBS Group Analysts Give Unilever (ULVR) a GBX 4,250 Price Target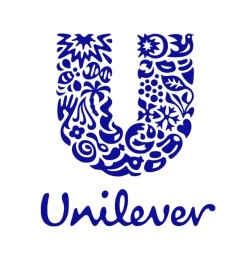 UBS Group set a GBX 4,250 ($58.72) target price on Unilever (LON:ULVR) in a research report report published on Wednesday, www.boersen-zeitung.de reports. The firm currently has a neutral rating on the stock.
A number of other equities research analysts have also recently weighed in on the company. Liberum Capital reiterated a hold rating and issued a GBX 3,960 ($54.71) price objective on shares of Unilever in a research note on Monday, March 5th. Credit Suisse Group reiterated a neutral rating and issued a GBX 4,400 ($60.79) price objective on shares of Unilever in a research note on Monday, February 26th. Goldman Sachs Group set a GBX 3,900 ($53.88) price objective on Unilever and gave the company a sell rating in a research note on Thursday, February 8th. Beaufort Securities cut Unilever to a hold rating and set a GBX 4,330 ($59.82) price objective for the company. in a research note on Monday, February 5th. Finally, Barclays reduced their price objective on Unilever from GBX 4,560 ($63.00) to GBX 4,530 ($62.59) and set an overweight rating for the company in a research note on Friday, February 2nd. Three equities research analysts have rated the stock with a sell rating, nine have assigned a hold rating and eight have given a buy rating to the company's stock. The company has an average rating of Hold and a consensus target price of GBX 4,402.22 ($60.82).
Shares of Unilever (LON ULVR) opened at GBX 3,894.50 ($53.81) on Wednesday. Unilever has a 52 week low of GBX 3,678.50 ($50.82) and a 52 week high of GBX 4,557.50 ($62.97). The firm has a market capitalization of $115,620.00 and a P/E ratio of 2,251.16.
The business also recently declared a dividend, which will be paid on Wednesday, March 21st. Stockholders of record on Thursday, February 15th will be paid a dividend of GBX 31.55 ($0.44) per share. This represents a dividend yield of 0.78%. The ex-dividend date of this dividend is Thursday, February 15th.
TRADEMARK VIOLATION NOTICE: This article was originally published by The Cerbat Gem and is owned by of The Cerbat Gem. If you are viewing this article on another domain, it was copied illegally and republished in violation of international trademark & copyright legislation. The original version of this article can be accessed at https://www.thecerbatgem.com/2018/03/11/ubs-group-analysts-give-unilever-ulvr-a-gbx-4250-price-target.html.
Unilever Company Profile
Unilever PLC is a fast-moving consumer goods (FMCG) company. The Company's segments include Personal Care, which primarily includes sales of skin care and hair care products, deodorants and oral care products; Foods, which primarily includes sales of soups, bouillons, sauces, snacks, mayonnaise, salad dressings, margarines and spreads; Home Care, which primarily includes sales of home care products, such as powders, liquids and capsules, soap bars and a range of cleaning products, and Refreshment, which primarily includes sales of ice cream and tea-based beverages.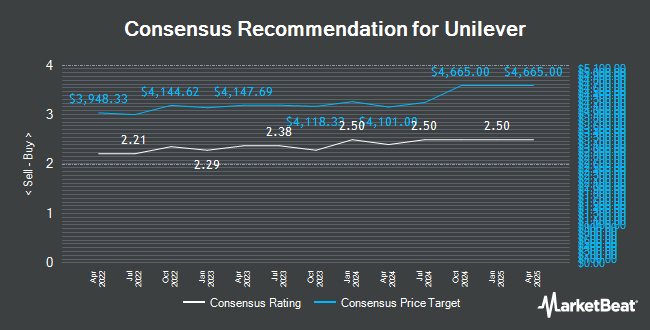 Receive News & Ratings for Unilever Daily - Enter your email address below to receive a concise daily summary of the latest news and analysts' ratings for Unilever and related companies with MarketBeat.com's FREE daily email newsletter.