Fujitsu General Forecasted to Earn FY2018 Earnings of $1.04 Per Share (FGELF)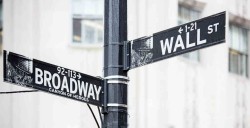 Fujitsu General (OTCMKTS:FGELF) – Equities researchers at Jefferies Group issued their FY2018 EPS estimates for Fujitsu General in a report issued on Tuesday, April 17th. Jefferies Group analyst S. Fukuhara expects that the company will post earnings of $1.04 per share for the year. Jefferies Group also issued estimates for Fujitsu General's FY2019 earnings at $1.18 EPS, FY2020 earnings at $1.41 EPS, FY2021 earnings at $1.55 EPS and FY2022 earnings at $1.73 EPS.
Separately, Zacks Investment Research upgraded Fujitsu General from a "strong sell" rating to a "hold" rating in a research report on Tuesday, January 30th.
Shares of
FGELF stock
opened at $17.50 on Thursday. Fujitsu General has a 12 month low of $17.50 and a 12 month high of $23.20. The company has a market capitalization of $1,994.31, a price-to-earnings ratio of 39.67 and a beta of 0.68.
ILLEGAL ACTIVITY NOTICE: "Fujitsu General Forecasted to Earn FY2018 Earnings of $1.04 Per Share (FGELF)" was posted by The Cerbat Gem and is the sole property of of The Cerbat Gem. If you are reading this piece of content on another website, it was copied illegally and republished in violation of United States and international trademark and copyright law. The original version of this piece of content can be read at https://www.thecerbatgem.com/2018/04/19/fujitsu-general-forecasted-to-earn-fy2018-earnings-of-1-04-per-share-fgelf.html.
Receive News & Ratings for Fujitsu General Daily - Enter your email address below to receive a concise daily summary of the latest news and analysts' ratings for Fujitsu General and related companies with MarketBeat.com's FREE daily email newsletter.