Mamamancini's (MMMB) Posts Earnings Results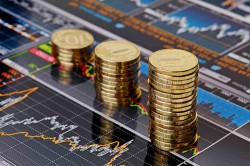 Mamamancini's (OTCMKTS:MMMB) announced its quarterly earnings results on Wednesday. The company reported $0.01 EPS for the quarter, Bloomberg Earnings reports. The firm had revenue of $7.74 million during the quarter, compared to analyst estimates of $8.20 million. Mamamancini's had a net margin of 1.16% and a return on equity of 59.35%.
Mamamancini's traded up $0.06, hitting $1.14, during trading hours on Thursday, MarketBeat Ratings reports. 17,600 shares of the stock traded hands, compared to its average volume of 22,833. The company has a debt-to-equity ratio of -0.80, a current ratio of 0.62 and a quick ratio of 0.51. Mamamancini's has a 1 year low of $0.80 and a 1 year high of $1.93. The company has a market capitalization of $33.70 million, a P/E ratio of 114.00 and a beta of 0.46.
About Mamamancini's
MamaMancini's Holdings, Inc produces and distributes prepared, frozen, and refrigerated food products primarily in the United States. The company offers beef, turkey, chicken, and pork meatballs with sauce; meatloaf, stuffed peppers, baked ziti, and specialty items; and other meat and sauce products. Receive News & Ratings for Mamamancini's Daily - Enter your email address below to receive a concise daily summary of the latest news and analysts' ratings for Mamamancini's and related companies with MarketBeat.com's FREE daily email newsletter.