Sensient Technologies Co. to Issue Quarterly Dividend of $0.33 (SXT)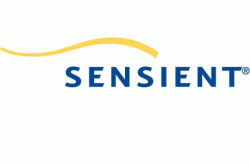 Sensient Technologies Co. (NYSE:SXT) declared a quarterly dividend on Thursday, July 19th, RTT News reports. Shareholders of record on Friday, August 3rd will be given a dividend of 0.33 per share by the specialty chemicals company on Tuesday, September 4th. This represents a $1.32 annualized dividend and a yield of 1.82%.
Sensient Technologies has increased its dividend by an average of 7.9% annually over the last three years and has increased its dividend annually for the last 6 consecutive years. Sensient Technologies has a payout ratio of 35.7% indicating that its dividend is sufficiently covered by earnings. Analysts expect Sensient Technologies to earn $4.10 per share next year, which means the company should continue to be able to cover its $1.32 annual dividend with an expected future payout ratio of 32.2%.
Sensient Technologies stock opened at $72.47 on Friday. The company has a market capitalization of $3.02 billion, a price-to-earnings ratio of 20.41 and a beta of 0.92. The company has a current ratio of 3.75, a quick ratio of 1.45 and a debt-to-equity ratio of 0.84. Sensient Technologies has a twelve month low of $65.56 and a twelve month high of $84.98.
Sensient Technologies (NYSE:SXT) last released its quarterly earnings data on Wednesday, April 25th. The specialty chemicals company reported $0.89 earnings per share for the quarter, missing the Thomson Reuters' consensus estimate of $0.90 by ($0.01). The company had revenue of $356.50 million during the quarter, compared to analyst estimates of $351.31 million. Sensient Technologies had a net margin of 8.32% and a return on equity of 17.67%. The firm's quarterly revenue was up 4.4% compared to the same quarter last year. During the same quarter in the prior year, the company posted $0.82 EPS. equities research analysts forecast that Sensient Technologies will post 3.7 earnings per share for the current year.
Several research analysts have recently commented on the stock. Zacks Investment Research upgraded shares of Sensient Technologies from a "sell" rating to a "hold" rating in a research note on Tuesday, July 3rd. TheStreet upgraded shares of Sensient Technologies from a "c+" rating to a "b-" rating in a research note on Tuesday, June 26th. Finally, ValuEngine lowered shares of Sensient Technologies from a "hold" rating to a "sell" rating in a research note on Wednesday, May 2nd. Three equities research analysts have rated the stock with a sell rating, one has given a hold rating and three have assigned a buy rating to the stock. The company has a consensus rating of "Hold" and a consensus price target of $87.58.
In other Sensient Technologies news, Director Gebhardt Deborah Mckeithan purchased 1,000 shares of the company's stock in a transaction dated Monday, April 30th. The shares were bought at an average price of $68.19 per share, for a total transaction of $68,190.00. The purchase was disclosed in a filing with the SEC, which can be accessed through this hyperlink. Corporate insiders own 0.94% of the company's stock.
About Sensient Technologies
Sensient Technologies Corporation develops, manufactures, and supplies colors, flavors, and fragrances in the United States and internationally. It operates through three segments: Flavors & Fragrances Group, Color Group, and Asia Pacific Group. The company offers flavor-delivery systems, and compounded and blended products; ingredient products, such as essential oils, natural and synthetic flavors, natural extracts, and aroma chemicals; fragrance products; and chili powder, paprika, and chili pepper, as well as dehydrated vegetables comprising parsley, celery, and spinach to the food, beverage, personal care, and household-products industries.
Read More: How Short Selling Works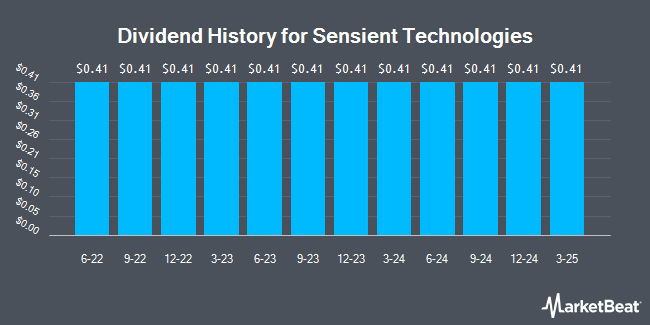 Receive News & Ratings for Sensient Technologies Daily - Enter your email address below to receive a concise daily summary of the latest news and analysts' ratings for Sensient Technologies and related companies with MarketBeat.com's FREE daily email newsletter.