Arlo Technologies Inc (ARLO) Director Acquires $400,000.00 in Stock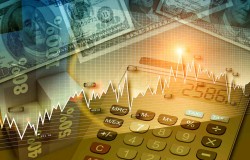 Arlo Technologies Inc (NYSE:ARLO) Director Patrick Cs Lo purchased 25,000 shares of the firm's stock in a transaction dated Tuesday, August 7th. The shares were bought at an average cost of $16.00 per share, for a total transaction of $400,000.00. The purchase was disclosed in a document filed with the Securities & Exchange Commission, which is available through this hyperlink.
Shares of ARLO traded up $0.60 during mid-day trading on Wednesday, hitting $20.55. 1,110 shares of the company traded hands, compared to its average volume of 4,439,934. Arlo Technologies Inc has a one year low of $18.30 and a one year high of $22.45.
Arlo Technologies Company Profile
Arlo Technologies, Inc provides smart connected devices to monitor the environments in real-time with a Wi-Fi or a cellular network Internet connection in the Americas, Europe, the Middle-East and Africa, and the Asia Pacific regions. It offers Arlo Security Camera, a battery-operated Wi-Fi security camera; Arlo Q and Arlo Q Plus, an indoor wired solution that allow users to monitor their surroundings; Arlo Pro, a battery-operated weather-resistant Wi-Fi camera; Arlo Go, an LTE-enabled wire-free camera that provides untethered mobile monitoring; and Arlo Baby, a baby monitor with air quality and temperature sensors, motion and audio detection, and advanced night vision.
Read More: What are Closed-End Mutual Funds?
Receive News & Ratings for Arlo Technologies Daily - Enter your email address below to receive a concise daily summary of the latest news and analysts' ratings for Arlo Technologies and related companies with MarketBeat.com's FREE daily email newsletter.