Brokers Issue Forecasts for Canadian Tire Co. Limited's Q2 2018 Earnings (CTC)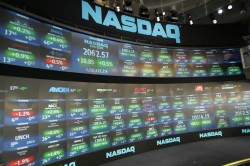 Canadian Tire Co. Limited (TSE:CTC) – Investment analysts at Desjardins dropped their Q2 2018 earnings per share estimates for shares of Canadian Tire in a research note issued to investors on Tuesday, August 7th. Desjardins analyst K. Howlett now forecasts that the company will post earnings of $3.20 per share for the quarter, down from their previous forecast of $3.37.
Canadian Tire (TSE:CTC) last issued its earnings results on Thursday, August 9th. The company reported C$2.60 EPS for the quarter, missing the Zacks' consensus estimate of C$3.13 by C($0.53). The business had revenue of C$3.48 billion during the quarter, compared to analyst estimates of C$3.55 billion. Canadian Tire had a net margin of 7.45% and a return on equity of 23.42%.
Shares of Canadian Tire opened at C$251.99 on Friday, according to
MarketBeat
. Canadian Tire has a 52 week low of C$226.11 and a 52 week high of C$269.90.
Canadian Tire Company Profile
Canadian Tire Corporation, Limited provides a range of retail goods and services in Canada. The company operates through three segments: Retail, CT REIT, and Financial Services. The Retail segment retails general merchandise, apparel, footwear, sporting equipment, and petroleum under the Canadian Tire, Canadian Tire Gas, Mark's, PartSource, and FGL banners.
Featured Article: Trading Strategy Methods and Types
Receive News & Ratings for Canadian Tire Daily - Enter your email address below to receive a concise daily summary of the latest news and analysts' ratings for Canadian Tire and related companies with MarketBeat.com's FREE daily email newsletter.