DASAN Zhone Solutions (DZSI) Announces Quarterly Earnings Results
DASAN Zhone Solutions (NASDAQ:DZSI) posted its quarterly earnings data on Thursday. The communications equipment provider reported $0.11 earnings per share (EPS) for the quarter, topping the Thomson Reuters' consensus estimate of $0.08 by $0.03, Fidelity Earnings reports. The firm had revenue of $76.26 million for the quarter. DASAN Zhone Solutions had a return on equity of 6.78% and a net margin of 1.91%.
Shares of DASAN Zhone Solutions opened at $9.75 on Friday, according to Marketbeat. The stock has a market capitalization of $151.59 million, a PE ratio of 29.74 and a beta of 1.60. DASAN Zhone Solutions has a fifty-two week low of $6.04 and a fifty-two week high of $11.75. The company has a debt-to-equity ratio of 0.17, a quick ratio of 1.37 and a current ratio of 1.72.
Separately, ValuEngine upgraded DASAN Zhone Solutions from a "hold" rating to a "buy" rating in a report on Wednesday, May 2nd.
DASAN Zhone Solutions Company Profile
DASAN Zhone Solutions, Inc provides network access solutions and communications equipment for service provider and enterprise networks worldwide. It offers broadband access products, including customer premise equipment, such as digital subscriber line (DSL) modems; Ethernet access demarcation devices; and gigabit passive optical network (GPON) and 10G point-to-point active Ethernet optical network terminals.
Featured Story: Earnings Per Share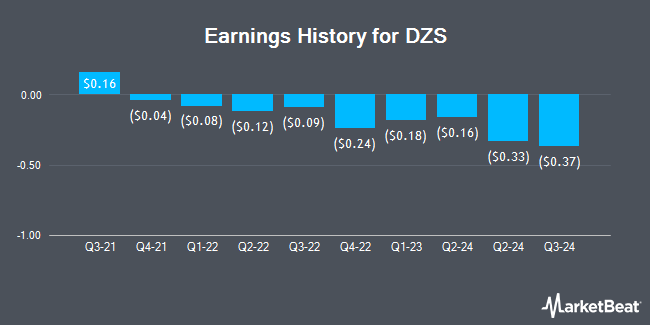 Receive News & Ratings for DASAN Zhone Solutions Daily - Enter your email address below to receive a concise daily summary of the latest news and analysts' ratings for DASAN Zhone Solutions and related companies with MarketBeat.com's FREE daily email newsletter.