Abitibi Royalties Inc (RZZ) Insider Vega Quirico (Rico) De Acquires 1,800 Shares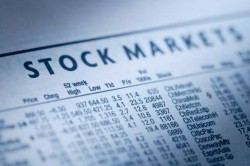 Abitibi Royalties Inc (CVE:RZZ) insider Vega Quirico (Rico) De acquired 1,800 shares of Abitibi Royalties stock in a transaction dated Thursday, August 30th. The stock was purchased at an average price of C$10.10 per share, with a total value of C$18,180.00.
CVE:RZZ traded down C$0.45 during trading hours on Friday, hitting C$9.75. 4,192 shares of the company traded hands, compared to its average volume of 2,293. Abitibi Royalties Inc has a twelve month low of C$7.41 and a twelve month high of C$10.45.
Abitibi Royalties Company Profile
Abitibi Royalties Inc engages in exploring, evaluating, and promoting mineral properties and other projects in Canada. Its flagship royalty is 3% net smelter return royalty located on the eastern portion of the Canadian Malartic mine, which includes the Jeffrey Zone and the Barnat Extension; and Odyssey North discovery and other portions of the Odyssey project, as well as portions of the East Malartic property.
See Also: The Role of a Fiduciary and Individual Investors
Receive News & Ratings for Abitibi Royalties Daily - Enter your email address below to receive a concise daily summary of the latest news and analysts' ratings for Abitibi Royalties and related companies with MarketBeat.com's FREE daily email newsletter.