Craig Jonathan Gulliford Sells 480,000 Shares of Creo Medical Group PLC (CREO) Stock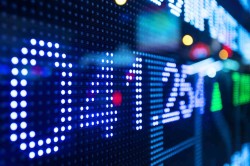 Creo Medical Group PLC (LON:CREO) insider Craig Jonathan Gulliford sold 480,000 shares of the firm's stock in a transaction on Thursday, August 30th. The shares were sold at an average price of GBX 125 ($1.61), for a total transaction of £600,000 ($773,993.81).
Shares of Creo Medical Group stock traded down GBX 6.50 ($0.08) on Friday, hitting GBX 158 ($2.04). 8,587 shares of the company traded hands, compared to its average volume of 16,051. Creo Medical Group PLC has a 12-month low of GBX 67.02 ($0.86) and a 12-month high of GBX 130 ($1.68).
About Creo Medical Group
Creo Medical Limited develops and sells instruments for surgical endoscopy in the United Kingdom. The company is developing instruments for endoscopy through a combination of bipolar radiofrequency and microwave energy in a single platform for tissue dissection, resection, ablation, and coagulation. It offers Speedboat RS2 instrument for endoscopic submucosal dissection.
Featured Story: What kind of dividend yield to CEF's pay?

Receive News & Ratings for Creo Medical Group Daily - Enter your email address below to receive a concise daily summary of the latest news and analysts' ratings for Creo Medical Group and related companies with MarketBeat.com's FREE daily email newsletter.