First Western Financial (MYFW) Posts Earnings Results, Misses Estimates By $0.02 EPS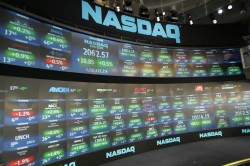 First Western Financial (NASDAQ:MYFW) issued its earnings results on Thursday. The company reported $0.08 EPS for the quarter, missing the Zacks' consensus estimate of $0.10 by ($0.02), Bloomberg Earnings reports.
First Western Financial stock opened at $18.00 on Friday. First Western Financial has a 12-month low of $16.00 and a 12-month high of $20.95.
Separately, Keefe, Bruyette & Woods initiated coverage on shares of First Western Financial in a research note on Monday, August 13th. They issued an "outperform" rating and a $24.00 target price on the stock.
First Western Financial Company Profile
First Western Financial, Inc, a financial holding company, through its subsidiaries, provides an integrated suite of wealth management services comprising private banking, personal trust, investment management, mortgage loans, and institutional asset management services. It operates through three segments: Wealth Management, Capital Management, and Mortgage.
Featured Story: Stock Ratings and Recommendations: Understanding Analyst Upgrades and Downgrades
Receive News & Ratings for First Western Financial Daily - Enter your email address below to receive a concise daily summary of the latest news and analysts' ratings for First Western Financial and related companies with MarketBeat.com's FREE daily email newsletter.