Immunoprecise Antibodies Ltd (IPA) Insider Sells C$24,849.00 in Stock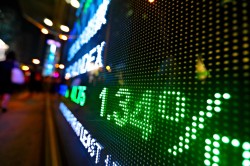 Immunoprecise Antibodies Ltd (CVE:IPA) insider Jozef Maria Hendrik Raats sold 25,100 shares of the firm's stock in a transaction dated Friday, August 24th. The shares were sold at an average price of C$0.99, for a total value of C$24,849.00.
Jozef Maria Hendrik Raats also recently made the following trade(s):
On Tuesday, August 28th, Jozef Maria Hendrik Raats sold 44,000 shares of Immunoprecise Antibodies stock. The shares were sold at an average price of C$0.99, for a total value of C$43,560.00.
Shares of CVE:IPA traded down C$0.01 during trading on Friday, reaching C$0.98. 60,500 shares of the company's stock traded hands, compared to its average volume of 119,837. Immunoprecise Antibodies Ltd has a fifty-two week low of C$0.33 and a fifty-two week high of C$1.32.
Immunoprecise Antibodies Company Profile
ImmunoPrecise Antibodies Ltd. provides custom hybridoma development services to clinical research and biological markets worldwide. The company primarily supplies custom antibodies for research and industrial applications. It also offers human antibody development, hybridoma development, rabbit monoclonal antibody development, recombinant protein expression and production, cryostorage, hybridoma sequencing, antibody generation, antibody purification, polyclonal development, and peptide production services.
Read More: Return on Investment (ROI)
Receive News & Ratings for Immunoprecise Antibodies Daily - Enter your email address below to receive a concise daily summary of the latest news and analysts' ratings for Immunoprecise Antibodies and related companies with MarketBeat.com's FREE daily email newsletter.