Triangle Capital Co. (BBDC) Declares $0.03 Quarterly Dividend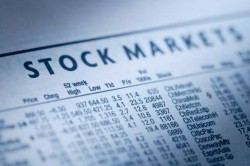 Triangle Capital Co. (NYSE:BBDC) announced a quarterly dividend on Wednesday, August 29th, Zacks reports. Investors of record on Thursday, September 20th will be paid a dividend of 0.03 per share on Thursday, September 27th. This represents a $0.12 dividend on an annualized basis and a dividend yield of 1.17%. The ex-dividend date is Wednesday, September 19th.
Shares of BBDC stock opened at $10.24 on Friday. The company has a quick ratio of 60.99, a current ratio of 60.99 and a debt-to-equity ratio of 0.64. The stock has a market cap of $579.84 million, a price-to-earnings ratio of 6.61 and a beta of 0.79. Triangle Capital has a 1-year low of $8.91 and a 1-year high of $14.35.
Several research analysts have weighed in on the stock. Raymond James raised shares of Triangle Capital from an "underperform" rating to an "outperform" rating in a research note on Tuesday. ValuEngine raised shares of Triangle Capital from a "sell" rating to a "hold" rating in a research note on Thursday. Finally, National Securities reaffirmed a "neutral" rating and set a $13.00 target price on shares of Triangle Capital in a research note on Monday, August 6th.
Triangle Capital Company Profile
Barings BDC, Inc engages in the provision of customized financing primarily to lower middle market companies. Its investment objective is to seek returns by generating current income from our debt investments, and capital appreciation from our equity-related investments. Its portfolio includes Aden and Anais, AGM Automotive, All Metals, American Silk, Avantor Performance Materials, and others.
Recommended Story: Penny Stocks, What You Need To Know
Receive News & Ratings for Triangle Capital Daily - Enter your email address below to receive a concise daily summary of the latest news and analysts' ratings for Triangle Capital and related companies with MarketBeat.com's FREE daily email newsletter.