HyreCar Inc (HYRE) Insider Acquires $14,750.00 in Stock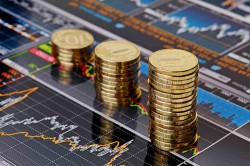 HyreCar Inc (NASDAQ:HYRE) insider Michael Furnari purchased 5,000 shares of HyreCar stock in a transaction on Friday, September 14th. The stock was bought at an average price of $2.95 per share, with a total value of $14,750.00. The purchase was disclosed in a legal filing with the SEC, which is accessible through the SEC website.
HYRE traded up $0.23 during midday trading on Thursday, reaching $3.26. The company had a trading volume of 146,500 shares, compared to its average volume of 377,041. HyreCar Inc has a 1 year low of $2.29 and a 1 year high of $6.50.
HyreCar (NASDAQ:HYRE) last issued its quarterly earnings results on Monday, August 13th. The company reported ($0.92) EPS for the quarter. The business had revenue of $2.27 million during the quarter.
An institutional investor recently bought a new position in HyreCar stock. Citadel Advisors LLC purchased a new position in HyreCar Inc (NASDAQ:HYRE) in the second quarter, according to the company in its most recent 13F filing with the Securities and Exchange Commission (SEC). The institutional investor purchased 26,355 shares of the company's stock, valued at approximately $133,000. Citadel Advisors LLC owned approximately 0.25% of HyreCar as of its most recent SEC filing. 0.49% of the stock is currently owned by hedge funds and other institutional investors.
HyreCar Company Profile
HyreCar Inc operates a Web-based car-sharing marketplace in the United States. Its marketplace allows car owners to rent their idle cars to ride-sharing service drivers, such as Uber and Lyft drivers. The company has a strategic partnership with DriveItAway. HyreCar Inc was founded in 2014 and is headquartered in Los Angeles, California.
See Also: Do You Need a Fiduciary?

Receive News & Ratings for HyreCar Daily - Enter your email address below to receive a concise daily summary of the latest news and analysts' ratings for HyreCar and related companies with MarketBeat.com's FREE daily email newsletter.