Berenberg Bank Begins Coverage on Lucara Diamond (LUCRF)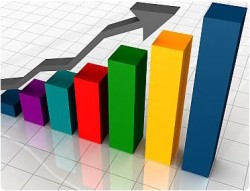 Berenberg Bank assumed coverage on shares of Lucara Diamond (OTCMKTS:LUCRF) in a research note issued to investors on Thursday, The Fly reports. The firm issued a sell rating on the stock.
OTCMKTS:LUCRF opened at $1.74 on Thursday. Lucara Diamond has a 12-month low of $1.51 and a 12-month high of $2.33.
Lucara Diamond Company Profile
Lucara Diamond Corp., a diamond mining company, engages in the acquisition, exploration, development, and operation of diamond properties in Africa. It holds 100% interests in the Karowe mine covering an area of 15.3 km2, as well as three prospecting licenses located in Botswana. The company was formerly known as Bannockburn Resources Limited and changed its name to Lucara Diamond Corp.
Read More: How Important is Technical Analysis of Stocks

Receive News & Ratings for Lucara Diamond Daily - Enter your email address below to receive a concise daily summary of the latest news and analysts' ratings for Lucara Diamond and related companies with MarketBeat.com's FREE daily email newsletter.