Informa (INF) Receives "Add" Rating from Peel Hunt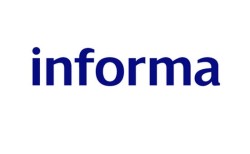 Peel Hunt reiterated their add rating on shares of Informa (LON:INF) in a report published on Friday.
Several other equities analysts also recently commented on the stock. Morgan Stanley downgraded shares of Informa to an equal weight rating and set a GBX 850 ($11.11) price target on the stock. in a research note on Thursday, August 16th. JPMorgan Chase & Co. upped their price objective on shares of Informa from GBX 803 ($10.49) to GBX 812 ($10.61) and gave the stock a neutral rating in a research report on Friday, October 5th. Citigroup raised shares of Informa to a buy rating in a research report on Friday, September 28th. UBS Group reaffirmed a buy rating on shares of Informa in a research report on Monday, October 8th. Finally, Deutsche Bank reaffirmed a buy rating on shares of Informa in a research report on Wednesday, September 12th. Four equities research analysts have rated the stock with a hold rating and eleven have assigned a buy rating to the stock. The company has an average rating of Buy and an average price target of GBX 875.25 ($11.44).
Shares of INF stock traded up GBX 18.40 ($0.24) on Friday, hitting GBX 710.60 ($9.29). The company's stock had a trading volume of 6,561,217 shares, compared to its average volume of 3,640,000. Informa has a fifty-two week low of GBX 624.50 ($8.16) and a fifty-two week high of GBX 773 ($10.10).
About Informa
Informa plc engages in business intelligence, academic publishing, and knowledge and events businesses worldwide. The company operates through Academic Publishing, Business Intelligence, Global Exhibitions, and Knowledge & Networking segments. The Academic Publishing segment publishes academic books and journals in print and digital formats for university libraries and departments, specialist research institutions, and individuals in the areas of humanities and social sciences, science, technology, and medicine.
Featured Article: Dow Jones Industrial Average (DJIA)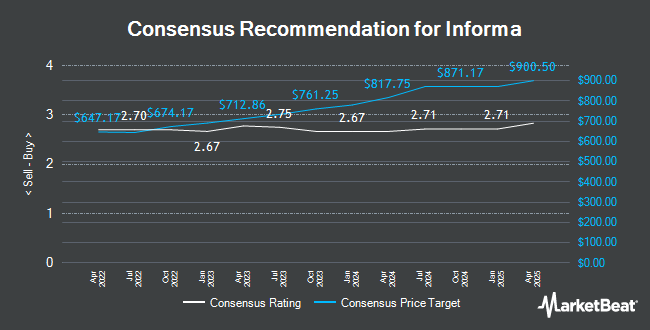 Receive News & Ratings for Informa Daily - Enter your email address below to receive a concise daily summary of the latest news and analysts' ratings for Informa and related companies with MarketBeat.com's FREE daily email newsletter.