Mitel Networks Corp (MNW) Director Sells C$14,515.56 in Stock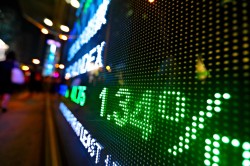 Mitel Networks Corp (TSE:MNW) (NASDAQ:MITL) Director Terence Hedley Matthews sold 1,322 shares of the stock in a transaction dated Tuesday, November 6th. The stock was sold at an average price of C$10.98, for a total transaction of C$14,515.56.
Terence Hedley Matthews also recently made the following trade(s):
On Monday, August 13th, Terence Hedley Matthews sold 1,319 shares of Mitel Networks stock. The stock was sold at an average price of C$10.97, for a total transaction of C$14,469.43.
Shares of MNW opened at C$14.54 on Friday. Mitel Networks Corp has a 1 year low of C$9.17 and a 1 year high of C$14.67. The company has a current ratio of 1.05, a quick ratio of 0.77 and a debt-to-equity ratio of 132.66.
Mitel Networks (TSE:MNW) (NASDAQ:MITL) last issued its quarterly earnings results on Wednesday, October 24th. The company reported C($0.07) earnings per share (EPS) for the quarter, missing the Thomson Reuters' consensus estimate of C($0.06) by C($0.01). The firm had revenue of C$421.57 million for the quarter. As a group, research analysts forecast that Mitel Networks Corp will post 1.15999994518416 earnings per share for the current fiscal year.
COPYRIGHT VIOLATION NOTICE: This report was originally reported by The Cerbat Gem and is owned by of The Cerbat Gem. If you are accessing this report on another publication, it was illegally copied and republished in violation of U.S. & international copyright law. The original version of this report can be read at https://www.thecerbatgem.com/2018/11/10/mitel-networks-corp-mnw-director-sells-c14515-56-in-stock.html.
Mitel Networks Company Profile
Mitel Networks Corporation provides cloud and on-site business communications and collaboration software, services, and solutions. It operates in two segments, Enterprise and Cloud. The Enterprise segment sells and supports products and services for premise-based customers, including its premise-based IP and TDM telephony platforms; desktop devices, and unified communications and collaborations (UCC); and contact center applications that are deployed on the customer's premise under the MiVoice brand.
Further Reading: Market Capitalization – What it Means for Investors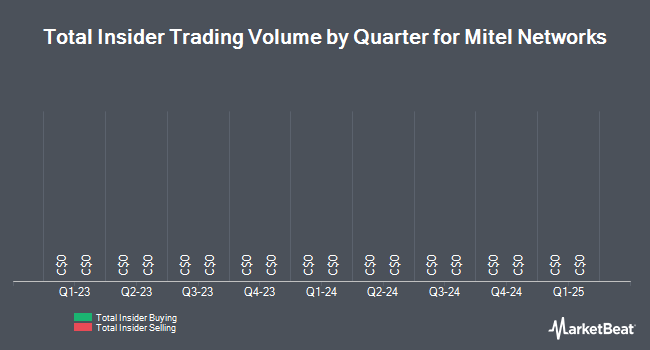 Receive News & Ratings for Mitel Networks Daily - Enter your email address below to receive a concise daily summary of the latest news and analysts' ratings for Mitel Networks and related companies with MarketBeat.com's FREE daily email newsletter.