Pengrowth Energy (PGF) Price Target Lowered to C$1.00 at BMO Capital Markets
Pengrowth Energy (TSE:PGF) (NYSE:PGH) had its target price cut by BMO Capital Markets from C$1.30 to C$1.00 in a research report sent to investors on Friday morning.
PGF has been the subject of a number of other reports. National Bank Financial boosted their target price on Pengrowth Energy from C$1.10 to C$1.15 and gave the company a sector perform rating in a research note on Friday, October 5th. CIBC boosted their target price on Pengrowth Energy from C$0.90 to C$1.10 in a research note on Friday, July 20th. Finally, TD Securities decreased their target price on Pengrowth Energy from C$0.90 to C$0.80 and set a reduce rating for the company in a research note on Tuesday, August 7th. Two analysts have rated the stock with a sell rating and four have assigned a hold rating to the stock. Pengrowth Energy currently has an average rating of Hold and a consensus target price of C$1.03.
TSE:PGF remained flat at $C$0.92 on Friday. The company's stock had a trading volume of 623,500 shares, compared to its average volume of 574,643. Pengrowth Energy has a 1 year low of C$0.77 and a 1 year high of C$1.34. The company has a quick ratio of 0.25, a current ratio of 0.33 and a debt-to-equity ratio of 97.62.
In other Pengrowth Energy news, insider Seymour Schulich bought 1,779,900 shares of the firm's stock in a transaction on Wednesday, October 3rd. The stock was purchased at an average cost of C$1.21 per share, with a total value of C$2,153,679.00. Over the last three months, insiders acquired 6,979,900 shares of company stock valued at $7,475,679.
Pengrowth Energy Company Profile
Pengrowth Energy Corporation engages in the acquisition, exploration, development, and production of oil and natural gas assets in Alberta, British Columbia, Saskatchewan, and Nova Scotia provinces in Canada. The company explores for crude oil, bitumen, natural gas, shale gas, and natural gas liquids.
Featured Story: Bull Market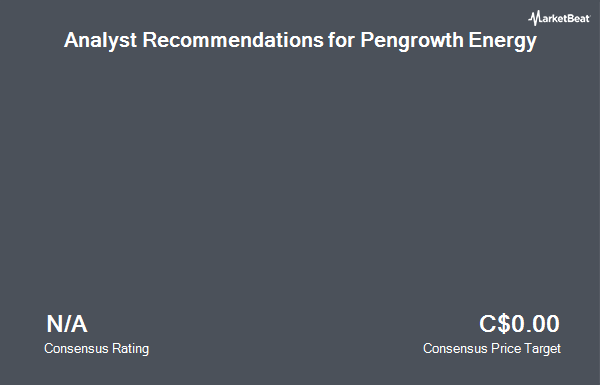 Receive News & Ratings for Pengrowth Energy Daily - Enter your email address below to receive a concise daily summary of the latest news and analysts' ratings for Pengrowth Energy and related companies with MarketBeat.com's FREE daily email newsletter.