Evogene Ltd (EVGN) Shares Bought by ARK Investment Management LLC
ARK Investment Management LLC lifted its holdings in shares of Evogene Ltd (NASDAQ:EVGN) by 45.0% in the third quarter, according to the company in its most recent filing with the Securities and Exchange Commission. The firm owned 242,570 shares of the biotechnology company's stock after purchasing an additional 75,223 shares during the quarter. ARK Investment Management LLC owned about 0.94% of Evogene worth $754,000 as of its most recent filing with the Securities and Exchange Commission.
Separately, ValuEngine upgraded Evogene from a "hold" rating to a "buy" rating in a report on Wednesday, November 7th.
NASDAQ EVGN opened at $2.73 on Wednesday. Evogene Ltd has a twelve month low of $2.50 and a twelve month high of $4.20.
ILLEGAL ACTIVITY NOTICE: This piece was originally reported by The Cerbat Gem and is owned by of The Cerbat Gem. If you are viewing this piece on another website, it was illegally stolen and republished in violation of United States and international copyright and trademark law. The legal version of this piece can be accessed at https://www.thecerbatgem.com/2018/11/14/evogene-ltd-evgn-shares-bought-by-ark-investment-management-llc.html.
Evogene Profile
Evogene Ltd., a biotechnology company, focuses on the enhancement of crop productivity and performance in the United States, Germany, and internationally. It operates through three segments: Evogene, Evofuel, and Biomica. The Evogene segment develops seed traits, ag-chemical products, and ag-biological products to enhance plant performance.
See Also: What is Liquidity?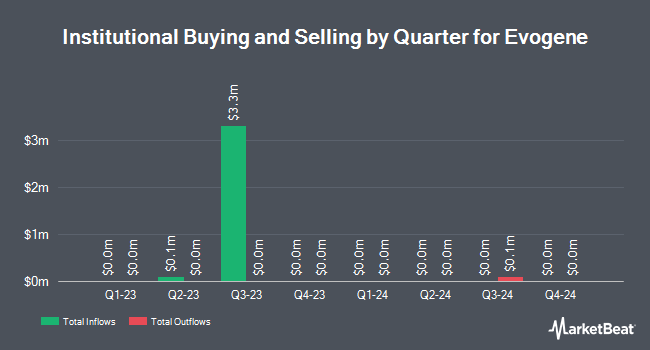 Receive News & Ratings for Evogene Daily - Enter your email address below to receive a concise daily summary of the latest news and analysts' ratings for Evogene and related companies with MarketBeat.com's FREE daily email newsletter.