LENDLEASE Corp/ADR (LLESY) Lowered to "Neutral" at Citigroup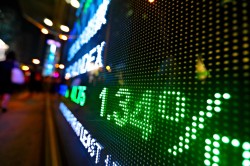 LENDLEASE Corp/ADR (OTCMKTS:LLESY) was downgraded by research analysts at Citigroup from a "buy" rating to a "neutral" rating in a research report issued on Monday, The Fly reports.
Separately, Goldman Sachs Group raised shares of LENDLEASE Corp/ADR from a "neutral" rating to a "conviction-buy" rating in a research note on Monday, August 6th.
Shares of LLESY opened at $9.34 on Monday. LENDLEASE Corp/ADR has a 1 year low of $9.03 and a 1 year high of $16.11.
About LENDLEASE Corp/ADR
LendLease Group provides property and infrastructure solutions in Australia, Asia, Europe, and the Americas. The company operates through three segments: Development, Construction, and Investments. The Development segment develops communities, inner city mixed use developments, apartments, retirement, retail, commercial assets, and social and economic infrastructure.
Read More: Understanding Compound Annual Growth Rate (CAGR)

Receive News & Ratings for LENDLEASE Corp/ADR Daily - Enter your email address below to receive a concise daily summary of the latest news and analysts' ratings for LENDLEASE Corp/ADR and related companies with MarketBeat.com's FREE daily email newsletter.