Equities Analysts Set Expectations for Northern Graphite Corp's FY2018 Earnings (NGC)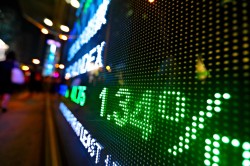 Northern Graphite Corp (CVE:NGC) – Research analysts at Beacon Securities issued their FY2018 EPS estimates for Northern Graphite in a research note issued to investors on Monday, November 12th. Beacon Securities analyst A. Shaath anticipates that the company will post earnings of ($0.01) per share for the year. Beacon Securities currently has a "Speculative Buy" rating on the stock. Beacon Securities also issued estimates for Northern Graphite's FY2019 earnings at ($0.02) EPS, FY2020 earnings at ($0.03) EPS, FY2021 earnings at ($0.01) EPS and FY2022 earnings at $0.02 EPS.
CVE:NGC opened at C$0.24 on Thursday. Northern Graphite has a 52 week low of C$0.21 and a 52 week high of C$0.58.
In other news, Director Gregory B. Bowes bought 100,000 shares of the firm's stock in a transaction that occurred on Wednesday, August 22nd. The stock was bought at an average price of C$0.30 per share, with a total value of C$30,000.00.
Northern Graphite Company Profile
Northern Graphite Corporation explores for and develops mineral properties in Canada. It holds a 100% interest in the Bissett Creek graphite project covering an area of approximately 3,662 hectares located in southeastern Ontario. The company was formerly known as Industrial Minerals Canada Inc and changed its name to Northern Graphite Corporation in March 2010.
Further Reading: Correction
Receive News & Ratings for Northern Graphite Daily - Enter your email address below to receive a concise daily summary of the latest news and analysts' ratings for Northern Graphite and related companies with MarketBeat.com's FREE daily email newsletter.