Largo Resources' (LGORF) "Buy" Rating Reiterated at HC Wainwright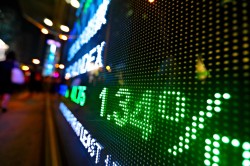 Largo Resources (OTCMKTS:LGORF)'s stock had its "buy" rating reiterated by research analysts at HC Wainwright in a research note issued on Wednesday.
Separately, Morgan Stanley initiated coverage on Largo Resources in a research note on Wednesday, October 24th. They issued an "overweight" rating for the company.
Shares of LGORF stock opened at $3.13 on Wednesday. Largo Resources has a 52-week low of $0.64 and a 52-week high of $3.56.
About Largo Resources
Largo Resources Ltd., a natural resource development and exploration company, engages in the acquisition, exploration, and development of mining and exploration properties located in Brazil and Canada. The company primarily explores for vanadium, iron, tungsten, molybdenum, chromite, palladium, and platinum group metals.
Read More: Closed-End Mutual Funds (CEFs)

Receive News & Ratings for Largo Resources Daily - Enter your email address below to receive a concise daily summary of the latest news and analysts' ratings for Largo Resources and related companies with MarketBeat.com's FREE daily email newsletter.