Zedge Inc (NYSEAMERICAN:ZDGE) Short Interest Down 84.3% in June
July 11th, 2019
-
By Amy Steele - Comments Off

on Zedge Inc (NYSEAMERICAN:ZDGE) Short Interest Down 84.3% in June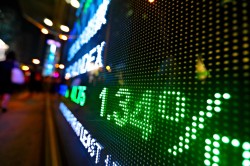 Zedge Inc (NYSEAMERICAN:ZDGE) saw a large drop in short interest during the month of June. As of June 30th, there was short interest totalling 6,700 shares, a drop of 84.3% from the May 30th total of 42,600 shares. Based on an average daily volume of 10,700 shares, the days-to-cover ratio is currently 0.6 days. Currently, 0.1% of the company's shares are sold short.
Shares of NYSEAMERICAN:ZDGE traded up $0.04 during midday trading on Thursday, hitting $1.59. 5,900 shares of the company's stock traded hands, compared to its average volume of 7,441. Zedge has a twelve month low of $1.33 and a twelve month high of $4.00.
Zedge (NYSEAMERICAN:ZDGE) last posted its earnings results on Wednesday, June 12th. The company reported ($0.12) earnings per share for the quarter. The company had revenue of $1.91 million for the quarter.
In other Zedge news, Director Howard S. Jonas bought 47,394 shares of Zedge stock in a transaction that occurred on Thursday, May 2nd. The shares were acquired at an average price of $2.11 per share, for a total transaction of $100,001.34. The acquisition was disclosed in a legal filing with the SEC, which is available at
this link
.
Zedge Company Profile
Zedge, Inc provides content discovery and creation platform for smartphones worldwide. Its platform enables consumers to personalize their mobile devices with free ringtones, wallpapers, home screen app icons, widgets, and notification sounds. The company was incorporated in 2008 and is based in New York, New York.
See Also: When can a hold rating present a buying opportunity?
Receive News & Ratings for Zedge Daily - Enter your email address below to receive a concise daily summary of the latest news and analysts' ratings for Zedge and related companies with MarketBeat.com's FREE daily email newsletter.