Moog Inc (MOG/A) to Issue Dividend of $0.25 on September 3rd
August 12th, 2019
-
By Teresa Graham - Comments Off

on Moog Inc (MOG/A) to Issue Dividend of $0.25 on September 3rd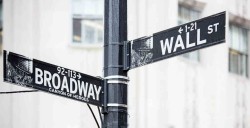 Moog Inc (OTCMKTS:MOG/A) declared a dividend on Friday, July 26th, Fidelity reports. Investors of record on Thursday, August 15th will be given a dividend of 0.25 per share on Tuesday, September 3rd. The ex-dividend date is Wednesday, August 14th.
Shares of Moog stock traded down $0.94 on Monday, hitting $77.32. The stock had a trading volume of 31,252 shares. The business's 50-day moving average is $89.03.
Separately, SunTrust Banks reissued a "hold" rating on shares of Moog in a report on Monday, July 29th.
Read More: Key terms to understand channel trading

Receive News & Ratings for Moog Daily - Enter your email address below to receive a concise daily summary of the latest news and analysts' ratings for Moog and related companies with MarketBeat.com's FREE daily email newsletter.