Insider Buying: Tortoise Acquisition Corp. (NASDAQ:SHLL) VP Buys $50,000.00 in Stock
August 23rd, 2019
-
By Jessica Moore - Comments Off

on Insider Buying: Tortoise Acquisition Corp. (NASDAQ:SHLL) VP Buys $50,000.00 in Stock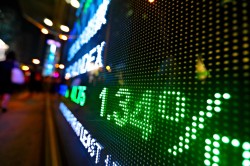 Tortoise Acquisition Corp. (NASDAQ:SHLL) VP Steven C. Schnitzer purchased 5,000 shares of the business's stock in a transaction dated Monday, March 4th. The shares were acquired at an average price of $10.00 per share, for a total transaction of $50,000.00. The purchase was disclosed in a document filed with the SEC, which is available at the SEC website.
Shares of NASDAQ:SHLL opened at $9.84 on Friday. Tortoise Acquisition Corp. has a 52 week low of $9.61 and a 52 week high of $10.00.
About Tortoise Acquisition
Tortoise Acquisition Corp. intends to acquire assets and businesses through a merger, capital stock exchange, stock purchase, reorganization, or business combination. The company was founded in 2018 and is based in Leawood, Kansas.
Featured Article: How accurate is the Rule of 72?
Receive News & Ratings for Tortoise Acquisition Daily - Enter your email address below to receive a concise daily summary of the latest news and analysts' ratings for Tortoise Acquisition and related companies with MarketBeat.com's FREE daily email newsletter.