ShiftPixy Inc (NASDAQ:PIXY) Sees Significant Increase in Short Interest
October 14th, 2019
-
By Amy Steele - Comments Off

on ShiftPixy Inc (NASDAQ:PIXY) Sees Significant Increase in Short Interest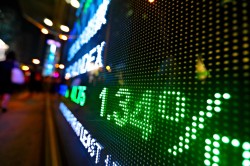 ShiftPixy Inc (NASDAQ:PIXY) was the recipient of a large growth in short interest during the month of September. As of September 30th, there was short interest totalling 276,500 shares, a growth of 45.3% from the August 30th total of 190,300 shares. Based on an average daily trading volume, of 133,800 shares, the short-interest ratio is currently 2.1 days. Approximately 2.3% of the company's shares are sold short.
An institutional investor recently bought a new position in ShiftPixy stock. Balter Liquid Alternatives LLC purchased a new stake in ShiftPixy Inc (NASDAQ:PIXY) during the second quarter, according to the company in its most recent filing with the Securities and Exchange Commission. The fund purchased 294,146 shares of the company's stock, valued at approximately $143,000. Balter Liquid Alternatives LLC owned about 0.85% of ShiftPixy at the end of the most recent quarter. Hedge funds and other institutional investors own 2.65% of the company's stock.
Shares of NASDAQ PIXY remained flat at $$0.45 during trading on Monday. The company's stock had a trading volume of 5,900 shares, compared to its average volume of 63,016. The company has a 50 day simple moving average of $0.48 and a two-hundred day simple moving average of $0.64. ShiftPixy has a 1 year low of $0.27 and a 1 year high of $4.69. The company has a market cap of $15.61 million, a PE ratio of -0.78 and a beta of 1.51.
ShiftPixy (NASDAQ:PIXY) last released its quarterly earnings results on Monday, July 22nd. The company reported ($0.15) EPS for the quarter, missing analysts' consensus estimates of ($0.08) by ($0.07). The business had revenue of $14.30 million during the quarter, compared to analysts' expectations of $14.39 million. On average, equities analysts expect that ShiftPixy will post -0.42 earnings per share for the current fiscal year.
ShiftPixy Company Profile
ShiftPixy, Inc provides employment services for businesses; and workers in shift or other part-time/temporary positions in the United States. The company also operates as a payroll processor, human resources consultant, and administrator of workers' compensation coverages and claims. It primarily serves restaurant, hospitality, and maintenance service industries.
Featured Article: Quick Ratio
Receive News & Ratings for ShiftPixy Daily - Enter your email address below to receive a concise daily summary of the latest news and analysts' ratings for ShiftPixy and related companies with MarketBeat.com's FREE daily email newsletter.