Insider Buying: Rural Funds Group (ASX:RFF) Insider Purchases A$242,528.00 in Stock
March 26th, 2020
-
By Renee Jackson - Comments Off

on Insider Buying: Rural Funds Group (ASX:RFF) Insider Purchases A$242,528.00 in Stock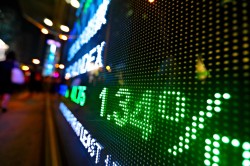 Rural Funds Group (ASX:RFF) insider David Bryant acquired 143,000 shares of the business's stock in a transaction on Tuesday, March 17th. The shares were bought at an average cost of A$1.70 ($1.20) per share, with a total value of A$242,528.00 ($172,005.67).
Shares of ASX RFF opened at A$1.93 ($1.37) on Thursday. The stock has a market cap of $650.07 million and a PE ratio of 15.82. The business has a fifty day moving average of A$1.93 and a two-hundred day moving average of A$1.87. Rural Funds Group has a 52-week low of A$1.36 ($0.96) and a 52-week high of A$2.42 ($1.72). The company has a debt-to-equity ratio of 56.51, a quick ratio of 2.16 and a current ratio of 2.44.
The business also recently disclosed a Interim dividend, which will be paid on Thursday, April 30th. Shareholders of record on Thursday, April 30th will be issued a dividend of $0.027 per share. The ex-dividend date of this dividend is Monday, March 30th. This represents a dividend yield of 1.35%. Rural Funds Group's payout ratio is presently 90.16%.
Rural Funds Group Company Profile
Rural Funds Group is a real estate investment trust externally managed by Rural Funds Management Limited. It invests in the real estate markets of Australia. The firm invests primarily in the agricultural assets. Rural Fund Group is based in Australia.
Further Reading: What are economic reports?
Receive News & Ratings for Rural Funds Group Daily - Enter your email address below to receive a concise daily summary of the latest news and analysts' ratings for Rural Funds Group and related companies with MarketBeat.com's FREE daily email newsletter.