Arconic (NYSE:ARNC) Updates FY 2021 Earnings Guidance
May 4th, 2021
-
By Doug Wharley - Comments Off

on Arconic (NYSE:ARNC) Updates FY 2021 Earnings Guidance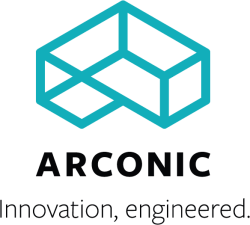 Arconic (NYSE:ARNC) updated its FY 2021 earnings guidance on Tuesday. The company provided EPS guidance of – for the period. The company issued revenue guidance of $7.10 billion-$7.40 billion, compared to the consensus revenue estimate of $6.63 billion.
A number of brokerages recently issued reports on ARNC. JPMorgan Chase & Co. began coverage on shares of Arconic in a research note on Thursday, April 29th. They issued a neutral rating and a $28.00 price objective on the stock. Deutsche Bank Aktiengesellschaft decreased their price objective on shares of Arconic from $43.00 to $38.00 and set a buy rating on the stock in a research note on Thursday, February 25th. Finally, Zacks Investment Research cut shares of Arconic from a hold rating to a strong sell rating in a research note on Monday, March 1st. One research analyst has rated the stock with a sell rating, one has issued a hold rating and three have given a buy rating to the company's stock. Arconic has a consensus rating of Hold and an average price target of $32.80.
Shares of NYSE ARNC traded up $5.64 during midday trading on Tuesday, reaching $35.00. 2,968,535 shares of the company were exchanged, compared to its average volume of 1,035,265. The stock's 50-day moving average price is $27.00 and its 200-day moving average price is $27.17. Arconic has a one year low of $7.79 and a one year high of $35.00. The company has a debt-to-equity ratio of 0.86, a quick ratio of 1.32 and a current ratio of 2.06.
Arconic (NYSE:ARNC) last posted its earnings results on Tuesday, May 4th. The basic materials company reported $0.46 earnings per share for the quarter, topping analysts' consensus estimates of $0.28 by $0.18. The firm had revenue of $1.68 billion for the quarter, compared to analysts' expectations of $1.58 billion. Arconic had a net margin of 2.97% and a return on equity of 10.05%. The company's revenue was up 4.0% on a year-over-year basis. During the same quarter in the previous year, the firm posted $0.42 earnings per share. On average, equities analysts expect that Arconic will post 0.07 EPS for the current fiscal year.
In other Arconic news, Director Frederick A. Henderson acquired 4,400 shares of Arconic stock in a transaction that occurred on Friday, February 26th. The shares were bought at an average price of $22.34 per share, with a total value of $98,296.00. Following the completion of the purchase, the director now directly owns 33,247 shares in the company, valued at approximately $742,737.98. The acquisition was disclosed in a document filed with the Securities & Exchange Commission, which is accessible through the SEC website. Also, VP Melissa M. Miller acquired 3,000 shares of Arconic stock in a transaction that occurred on Friday, February 26th. The stock was acquired at an average cost of $22.85 per share, for a total transaction of $68,550.00. Following the purchase, the vice president now owns 95,353 shares of the company's stock, valued at $2,178,816.05. The disclosure for this purchase can be found here. In the last three months, insiders purchased 12,400 shares of company stock worth $279,446.
About Arconic
Arconic Corporation manufactures and sells aluminum sheets, plates, extrusions, and architectural products in the United States, Canada, China, France, Germany, Hungary, Russia, and the United Kingdom. It operates through three segments: Rolled Products, Extrusions, and Building and Construction Systems.
Read More: Why is the Consumer Price Index (CPI) important?
Receive News & Ratings for Arconic Daily - Enter your email address below to receive a concise daily summary of the latest news and analysts' ratings for Arconic and related companies with MarketBeat.com's FREE daily email newsletter.